California Wine Cellars quenches China's thirst for imported wines,
China's love affair with costly French wines is made vulnerable by the growing popularity of American wines, not just in China's restaurants and wine tasting clubs, but inside the homes of the country's newly minted connoisseurs.
Thanks in part to California Wine Cellars (CWC), a fast-growing wine exporter based in New York, wine aficionados on the mainland can taste and enjoy high-quality yet reasonably priced imported wines particularly from California.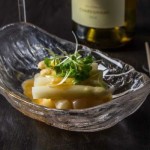 Where to eat dinner on New Year's Eve in New York City,
By MELISSA KRAVITZ, GEORGIA KRAL & MEREDITH DELISO December 23, 2014,
Celebrate the end to a great year with a special menu at one of these top NYC restaurants. Make your reservations now!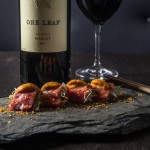 Saikai Dining Bar
Miyazaki raw beef was the perfect yin to the yang of the uni perched on top.
I was very fortunate to have been recently invited to the New Year's Eve preview dinner at Saikai Dining Bar on Greenwich Avenue not far from my home.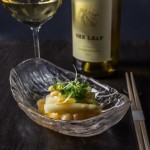 UNI TASTING MENU LAUNCHES AT SAIKAI, NYC
January 9, 2015 | By Carey Jones
Chefs all over the world love uni — but how many devote an entire tasting menu to the succulent sea urchin?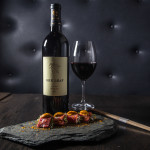 Saikai Dining Bar Focuses on Uni; RedFarm's Special Holiday Dumplings
bao ong | December 23, 2014 | Food & Drink The Latest Food & Drink News Latest
Where can you find the most creative takes on uni in the city and how will RedFarm's dumplings pay homage to the holidays this season? That and more in this week's dining news…
Latest News
One Leaf reserve CABERNET SAUVIGNON 赤霞珠珍藏版(纳帕谷)荣获葡萄酒爱好者杂志评分86分!
One Leaf CABERNET SAUVIGNON ONE LEAF CABERNET SAUVIGNON (CALIFORNIA) 赤霞珠(加州) 获得葡萄酒爱
ONE LEAF MOSCATO马斯卡诺 荣获 WINE X MAGAZINE 评分93分! Wine X Magazine
ONE LEAF MERLOT美乐荣获《葡萄酒爱好者》2015 最值得购买100强
11th Annual One Leaf 第11屆ONE LEAF中餐百佳 记者朱蕾/纽约报导 2015年2月18日